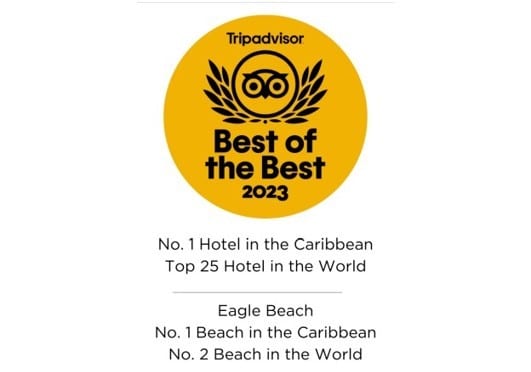 We are pleased to share the news that Bucuti & Tara Beach Resort, the first certified carbon-neutral hotel in the Caribbean, has been honoured with the coveted Tripadvisor 'Best of Best 2023 Travelers' Choice' award.
For the increasingly eco-conscious travellers of today, sustainability is a critical factor that impacts their travel decisions. We take great pride in our partnership with the hotel and our support in their upgrade from carbon-neutral to carbon-negative status.
Through our innovative coating system, we have successfully transformed both the interior and exterior of the hotel, including guest rooms, resulting in improved energy efficiency of the hotel building along with a healthier and more pleasant indoor climate for guests and employees.
We remain dedicated to supporting the hotel in their sustainability journey, assisting them in minimising their environmental footprint while they continue to offer exceptional holiday experiences.